Posted by Marina Bonanno on Jul 8th 2022
Every day our team of Loleono ladies handles dozens of dresses, skirts, bold bathing suits and whimsical accessories. We're constantly on the lookout for island-inspired pieces that will infuse your wardrobe with character and color! Here are four of our team favorites available on the site now!
Meet Heather – Loleono's Director of Business Development
Heather is our tech-guru, plant doctor and loves Royal English Breakfast tea!
Her current fave is our: Twist + Shout Dress
"Loleono is the store I didn't know I needed. I have LOVED everything I have gotten so far but my personal favorite is the Twist and Shout dress. This dress is perfect for professional moms on the go. 10/10 recommend!"
Meet Cristin– Loleono's Creative Director
Cristin manages all things content-related, she loves to surf and explore Maui with her adventurous, chihuahua companion!
Her current fave is our: The Talia Coverup
"This coverup makes me feel like a queen. The colors are fabulous, dramatic and it flows effortlessly in the breeze. It pairs perfectly with my matching Hula Hibiscus bikini top and bikini bottom."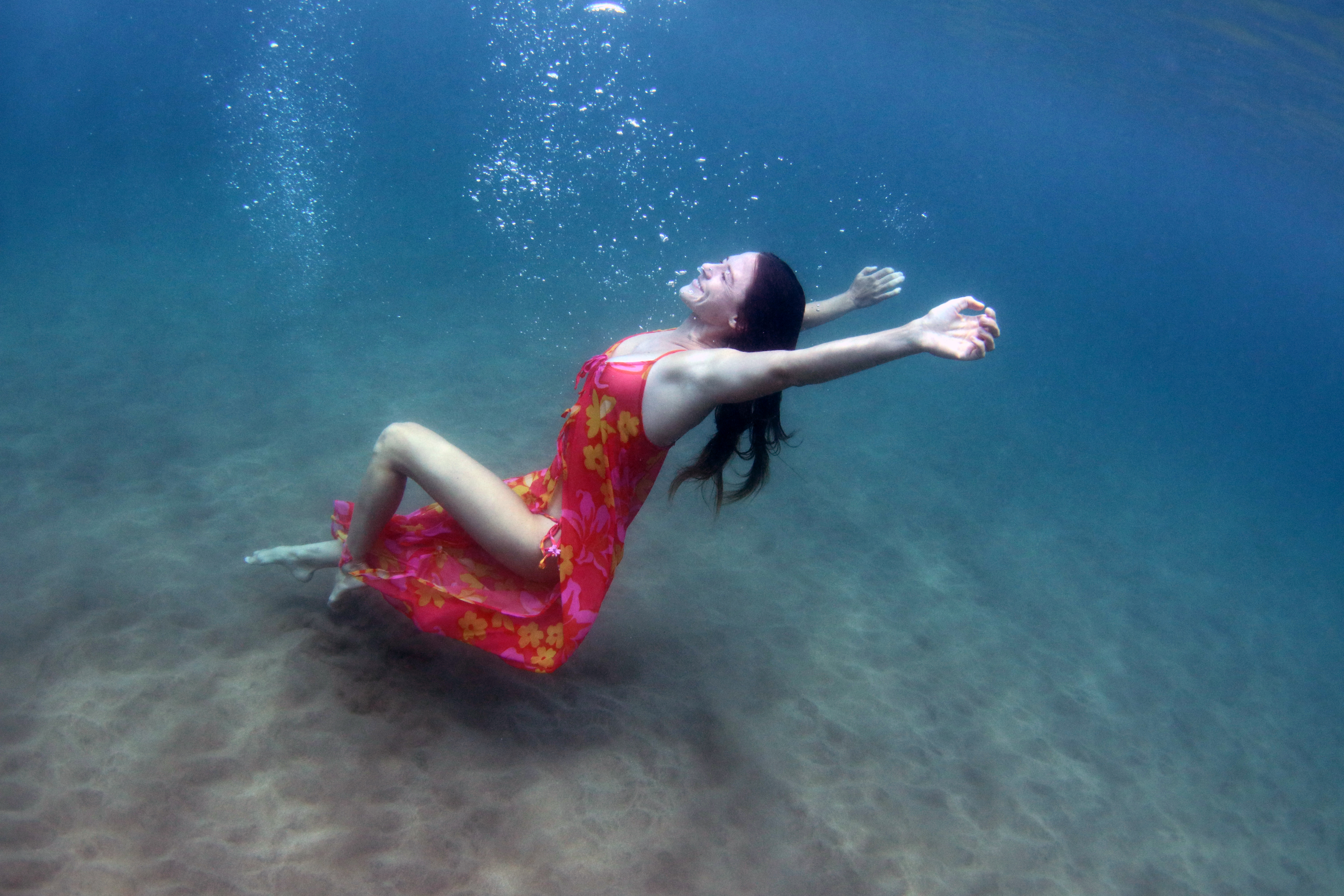 Meet Samantha– Loleono's Co-Founder
Samantha is the inspiration behind our brand, she loves pink, sparkles, resort-life and a cold glass of Veuve!
Her current fave is our: Sleeveless Ruffneck Top
"I love this top. Once I put it on I instantly feel stylish and pretty."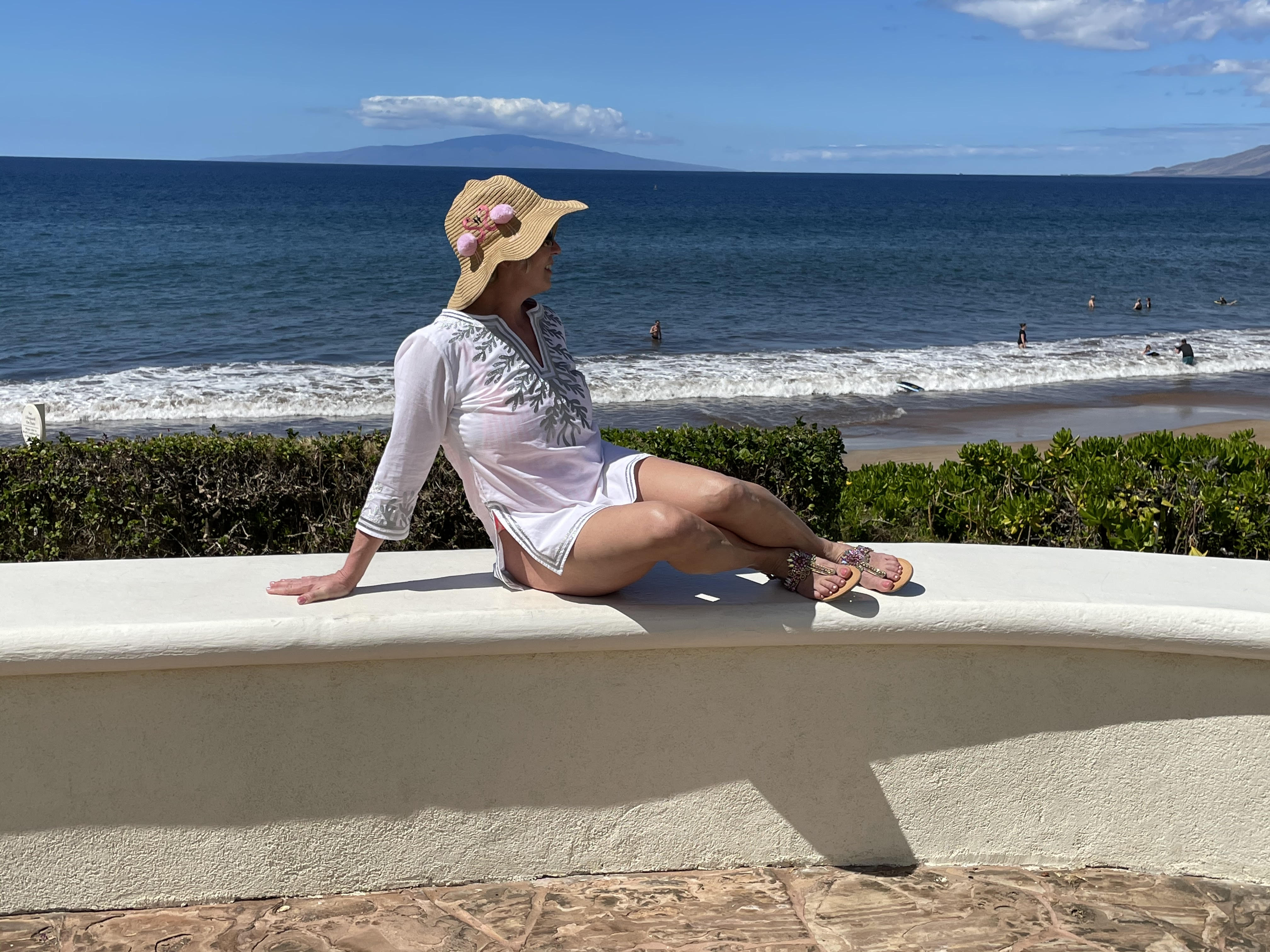 Meet Marina–Loleono's Director of Operations
Marina is our copy writer and CX guru, she loves her cross-eyed cat Bella and warm weather.
Her current fave is our: Mesh Skirt
"This skort puts the fun in functional. I love the thoughtful detail and comfortable icefil fabric, not to mention the phone pockets in the built-in shorts! I've worn this skort working out, running errands and out to lunch. A must-have in every color!"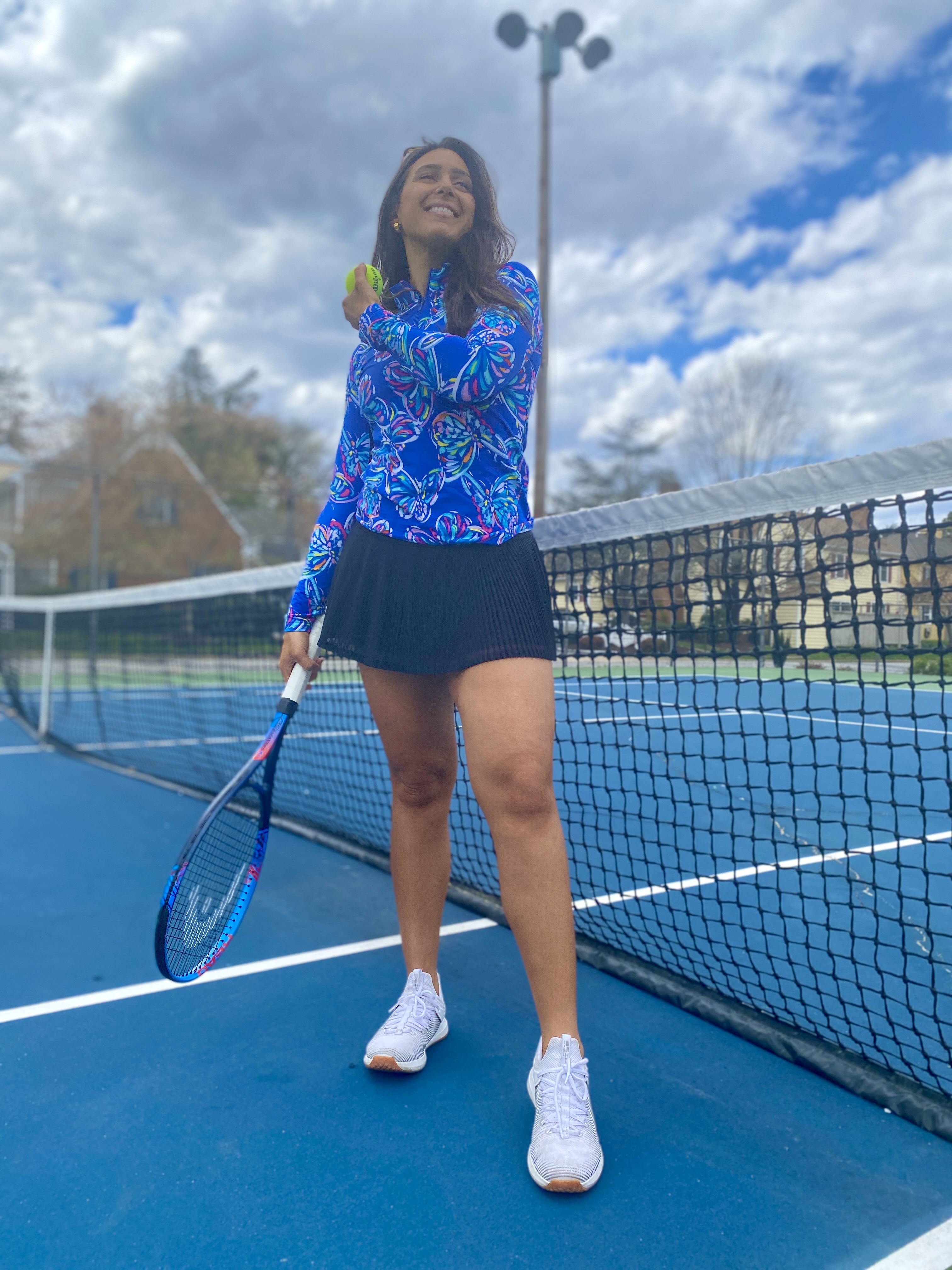 Do you have a Loleono favorite? Leave a review or email us at aloha@loleono.com . We can't wait to hear from you!
As the Director of Operations and Copywriter at Loleono, Marina Bonanno conjures up island-inspired fashion, trend and travel advice. Her posts are here to inspire you to live better, eat better and dress better, of course. Follow along for weekly tips and tricks to living a vibrant, Loleono lifestyle.