Posted by Marina Bonanno on Nov 11th 2022
Hawaii is one of the most incredible island-getaways in the world. Whether you're looking for a relaxing time in the tropics, unforgettable underwater adventures, epic hikes or some romantic R&R, there's a Hawaiian island for you. Shopping for your trip to the rainbow state may resemble the rainbow: think tropical, bright colors, sun-safe swimwear and luau-ready resort dresses.
To make packing a little bit easier, I've broken down all of the island-essentials you'll need for this slice of paradise. Read along and enjoy my Hawaii-ready, printable packing list!
Hawaiian Hiking and Activewear
If you're dreaming of oceanfront Mai Tais and lounging by the pool, you can go ahead and skip this section. That said, some of the most beautiful parts of Hawaii can be seen from the sky-high summits of Kauai, gorgeous golf courses on the Big Island and tranquil tennis courts on Maui.
Before you get to packing, consider what activities you'll be doing. You'll likely be making an outfit change (or two) throughout the day.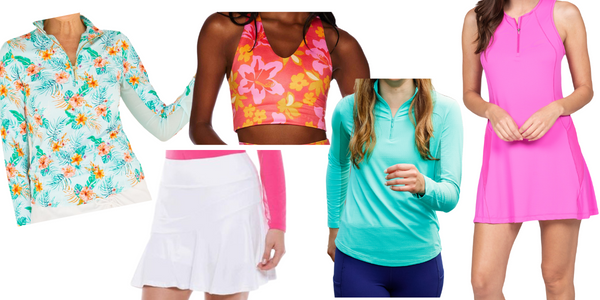 Hot Pink Tennis Dress, Midnight Performance Leggings, Jade Pullover, Hula Hibiscus Ruby Top, White Flounce Skort, Cayman Performance Zip
Aloha-inspired Accessories
Your bags are *nearly* packed but no vacay outfit would be complete without the right accessories. A trip to Hawaii is the perfect time to elevate your outfit with gold-plated shells, tropical turtles and bright statement pieces (yes, please!)
I love the small, Hawaiian-makers featured in our store: Amy Wakingwolf of Sea Turtle Jewelry and Sophia of Sophia C Jewelry. Both women hand craft elegant, island-inspired pieces that really capture the spirit of Aloha.
Need a beach bag for all of your essentials? These oversized totes are perfect for that reef-friendly sunscreen, sunnies and beach towel.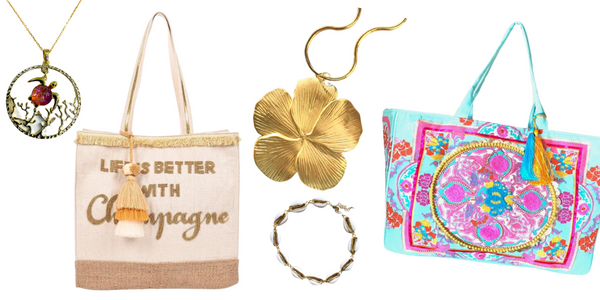 Nude Beach Bracelet, Coral Reef Pendant, Royal Hawaiian Necklace, Champagne Forever Tote, Ocean Boho Tote
Date Night Dresses
As a Hawaiian-honeymooner myself, I can testify that Hawaii is the perfect romantic destination. The Aloha spirit is everywhere, the views are breathtaking and the food is…well worth saving up your appetite for.
While you're there, try the local Ono, fruity cocktails and Poke (don't forget to save room for shave ice!) If you're looking to put aside your swim cover up and elevate the evening, I've rounded up a few perfect date-night dresses.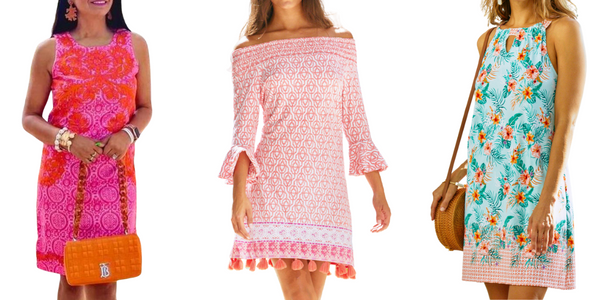 Napa Off-Shoulder Dress, Cayman Shift Dress, Embroidered Curacao Dress
Daytime Destination Wear
Tropical getaways are all about being casual, comfortable and cute (of course). Think coffee to pool, to beachside cafe, back to pool and repeat. No matter what you have planned, these daytime looks are easy, breezy and effortlessly beautiful.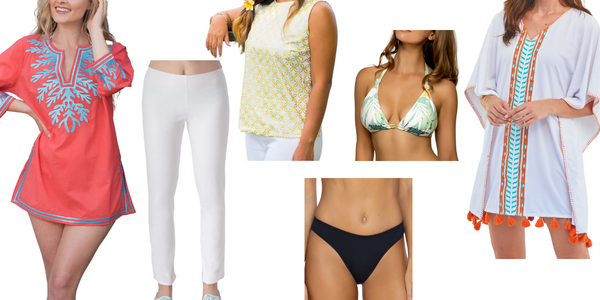 Reef Embroidered Tunic, White Gripeless Pants, Catalina Top, Mila Triangle Bikini Top, Wild Thing Bottom, Coverluxe Cover Up
Packing can be a little overwhelming amidst all that sunshine-inspired excitement. Scroll down for a printable, Hawaii packing checklist to ensure you remember all of those island must-haves!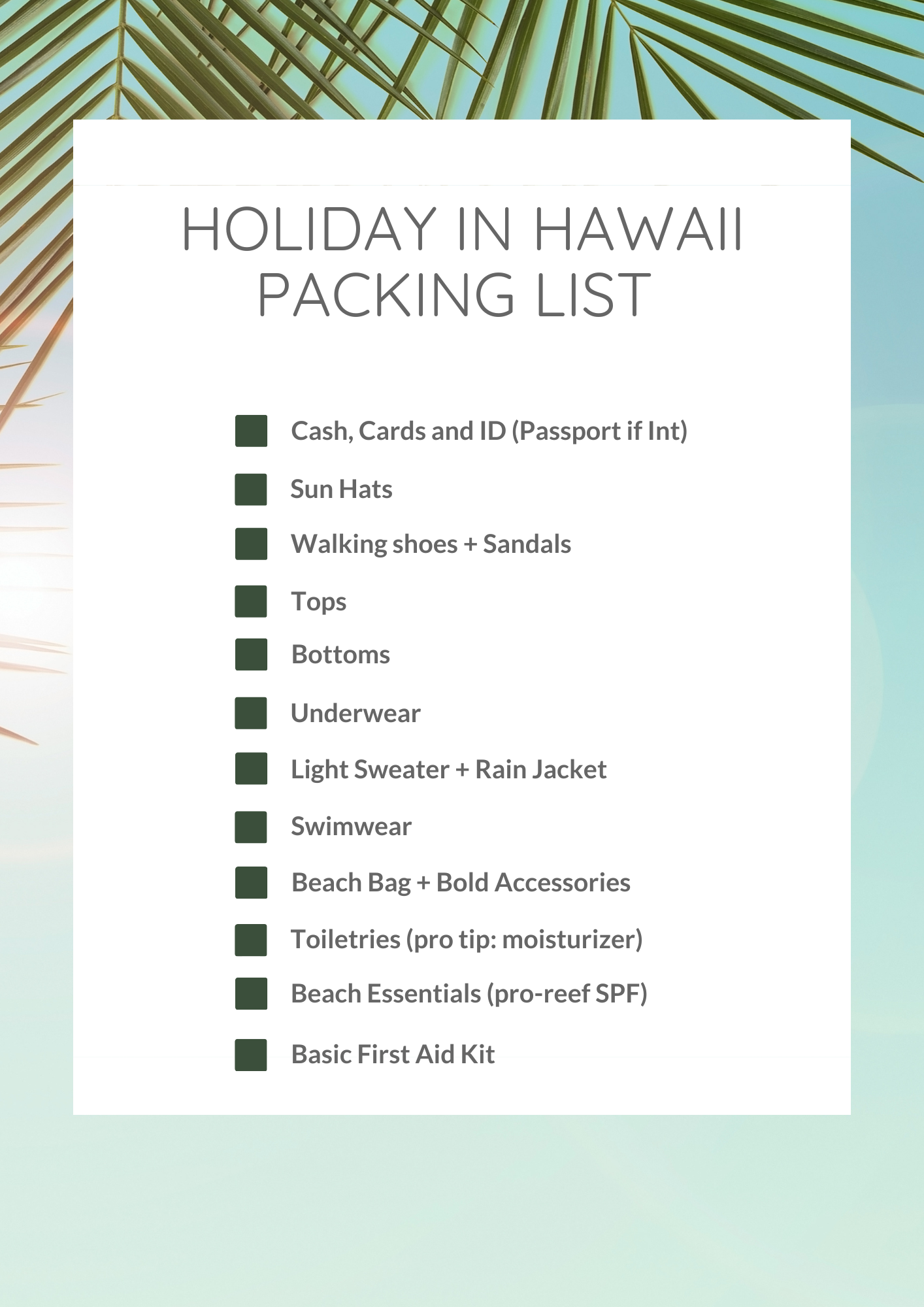 As the Director of Operations and Copywriter at Loleono, Marina Bonanno conjures up island-inspired fashion, trend and travel advice. Her posts are here to inspire you to live better, eat better and dress better, of course. Follow along for weekly tips and tricks to living a vibrant, Loleono lifestyle.