Posted by Marina Bonanno on Feb 24th 2023
In this Loleono Lady spotlight we're diving deep with Bernice! Bernice grew up in the great outdoors of Alaska going camping, fishing, skiing and adventure-seeking at every turn. Her career in communications led to a successful log-home-building business–Viking Construction, which ultimately led her and her family to the beautiful island of Maui.
Maui offered a new world of adventures including a career in sports medicine and fitness. In 1999, Bernice competed in and won Ms. Hawaiian island as well as took 2nd & 3rd place in the National EXterra triathlons (impressive, I know).These wins inspired her to open a Health and Fitness Studio–Maui Fitness Plus and DaRush Flow Rider Wave Pool.
As her Ohana (family) grew, Bernice found herself at the Four Seasons Maui, where she currently teaches fitness and SUP classes. Loleono founder, Samantha found Bernice at the FS and can attest to her many talents!
She loves to greet the beautiful sunrise with a nice cup of coffee in the morning and end the day with a nice glass of chardonnay at sunset. Her passions include pickleball, cooking, dark chocolate,hanging out with friends and especially her grandchildren, (Keikis).
We asked Bernice what Loleono staples got her going and these pieces topped her chart!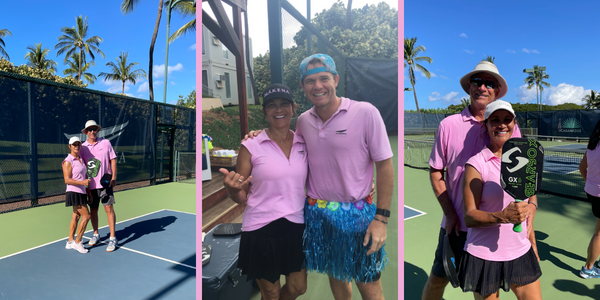 Ibkul Mesh Skirt, and Sleeveless Polo Top: "I LOVE the way they move on the courts, the comfortable material and best of all how amazing you look in them."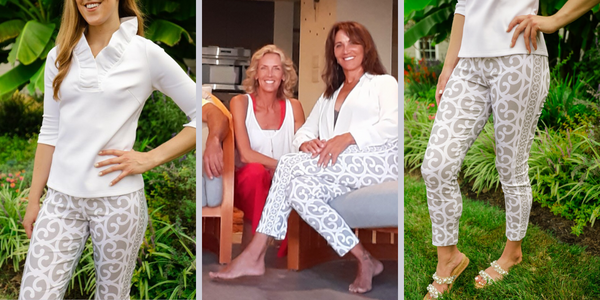 Gretchen Scott Heaven's Gate Pull on Pants: "Truly pull on and go. You can dress them up for a night out or down for a casual happy hour & pupus. They are versatile, stylish and flattering. I always get compliments when I wear them!"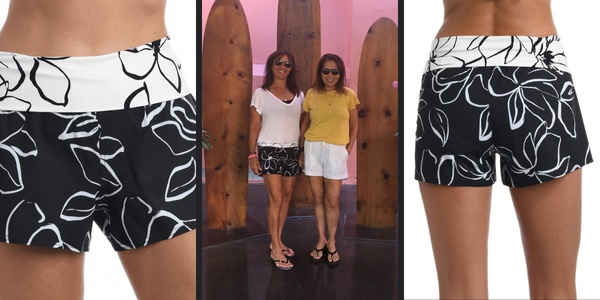 La Blanca Moonlit Soft Board Shorts: "These are also amazingly versatile. Throw them in your Debbie Katz beach bag and off you go. I love the flattering waist band."
As the Director of Operations and Copywriter at Loleono, Marina Bonanno conjures up island-inspired fashion, trend and travel advice. Her posts are here to inspire you to live better, eat better and dress better, of course. Follow along for weekly tips and tricks to living a vibrant, Loleono lifestyle.