Posted by Marina Bonanno on Jun 10th 2022
The island sun is heating up and so are we! Summertime is our favorite season for sun-kissed skin, wind-swept hair and tropical getaways (of course). If you're spending a lot of time soaking up that Vitamin Sea + D, chances are you'll need some time to cool down and refresh. We've rounded up our three top ways to stay cool, Maui style.
Take a dip at Twin Falls
This mystical oasis is the first (super accessible) string of falls on the Road to Hana. Don't be alarmed by the busy parking lot, Twin Falls is often serene and overlooked by many just trying to capture a quick photo on the trail. Not you, island queen! The Twin Falls trail follows along the Ho'olawa Stream. About half a mile into your hike, the trailhead will fork into two paths. Hang left (Ho'olawa li'ili'i) to enjoy "Caveman" falls; a picturesque set of two waterfalls pouring over a cave, draped in Hawaiian jungle greenery (yes, please!) You'll have a chance to play around, cool off and snap the perfect postcard shot to send to your friends (fomo much?!) If you get tired of "Caveman" (and we don't think you will), continue on the path into the jungle for more waterfalls and epic swimming holes.
Pro tip: Stop at the Wailele Farm Stand for fresh coconuts, cold brew coffee, coconut ice cream and more! They've been serving up Maui goodness since 1997. Forgot your bug spray? They've got that too (and it's locally made).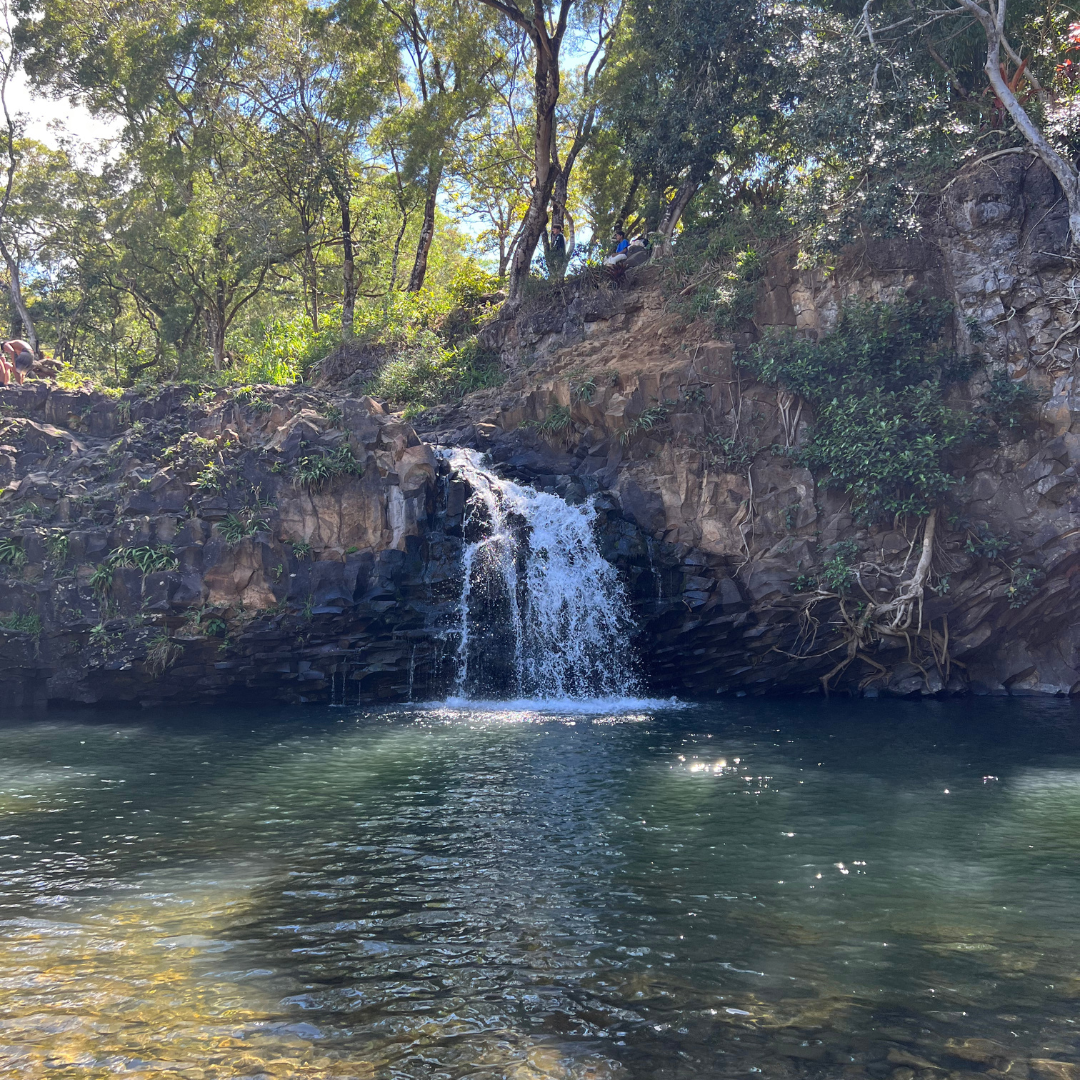 2. Sip back with some Mango Lemonade
Nothing says "Summer" quite like a cold glass of lemonade. Add the sweet, island-y flavor of mango and we've got ourselves a winner ladies and gents! Special thanks to Marcie Cheung of Hawaii Travel with Kids for this tasty and refreshing recipe + photo.
You will need:
1/2 cup mango juice
2 1/4 cups sparkling water
3 tablespoons agave syrup
6 strawberries, cut in rings
Juice of 2 lemons
Let's begin!
Add the mango juice (yum), sparkling water, agave syrup and lemon juice to a pitcher. Mix!
Refrigerate until chilled.
Serve up with ice cubes and strawberry rings for the ultimate refresher.
Adult twist: Add some Hawaiian rum to this cool drink for an extra punch or happy hour!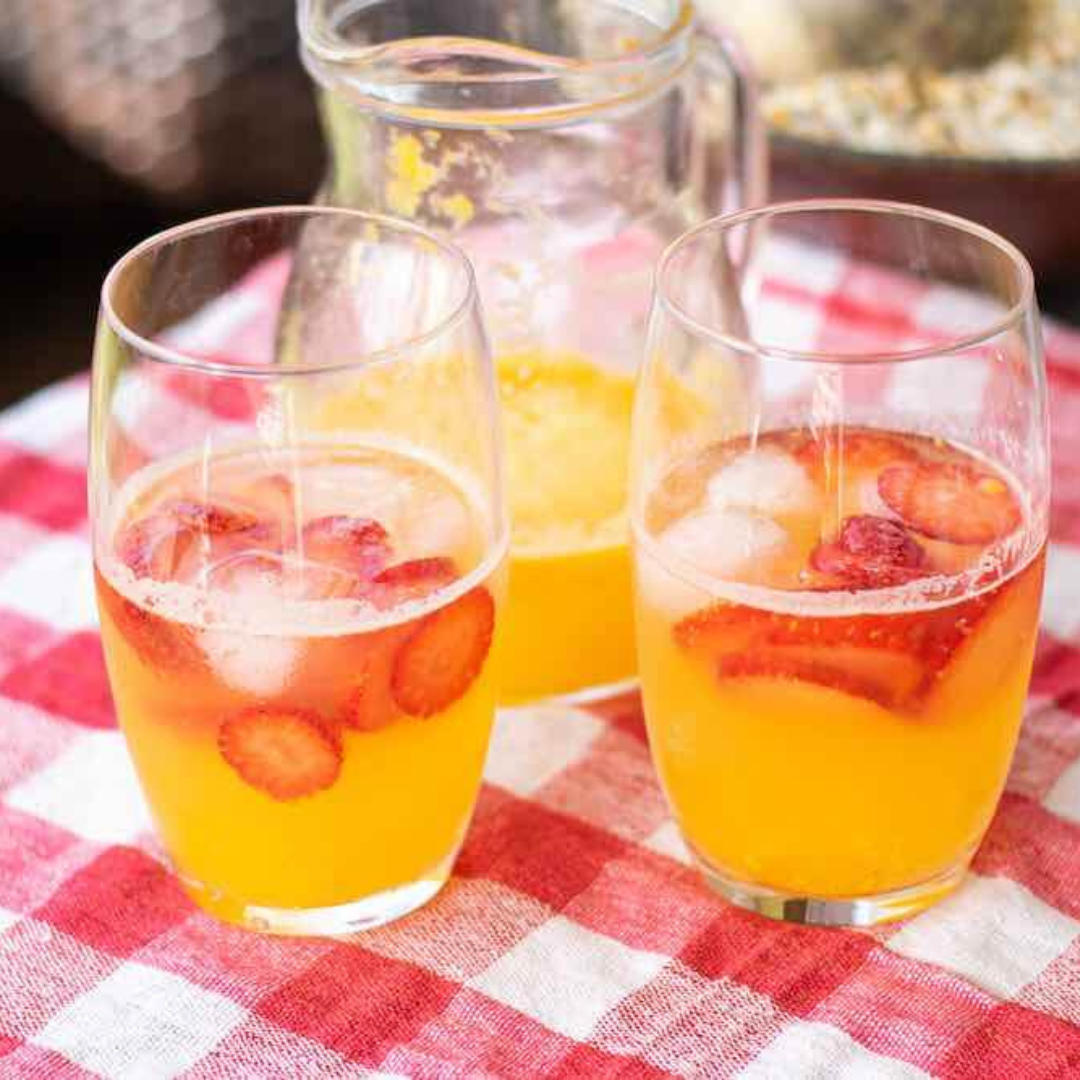 3. Treat your post-sun-skin to some cool Aloe Vera
We love those long days of Summer, swimming in the ocean, long walks on the beach and working on the perfect tan. But those long days can mean dried out skin and too much sun can turn your golden glow to a burn. We love reef-friendly sunscreens like: Mama Kuleana and Blue Lizard. Does your skin want a little extra love? Treat yourself to an at-home, spa-like experience with some simple, chilled Aloe Vera. Harvest a leaf from your own plant (if you have one) or pick some up at your local store! Once you have your leaf you can trim, peel and store your aloe in the fridge or freezer. Mix it with some honey from Maui Bees for added moisture. Use your aloe (+honey) mix after a long day at the beach, a luxurious bubble bath or because it's Aloha Friyay (you deserve it!)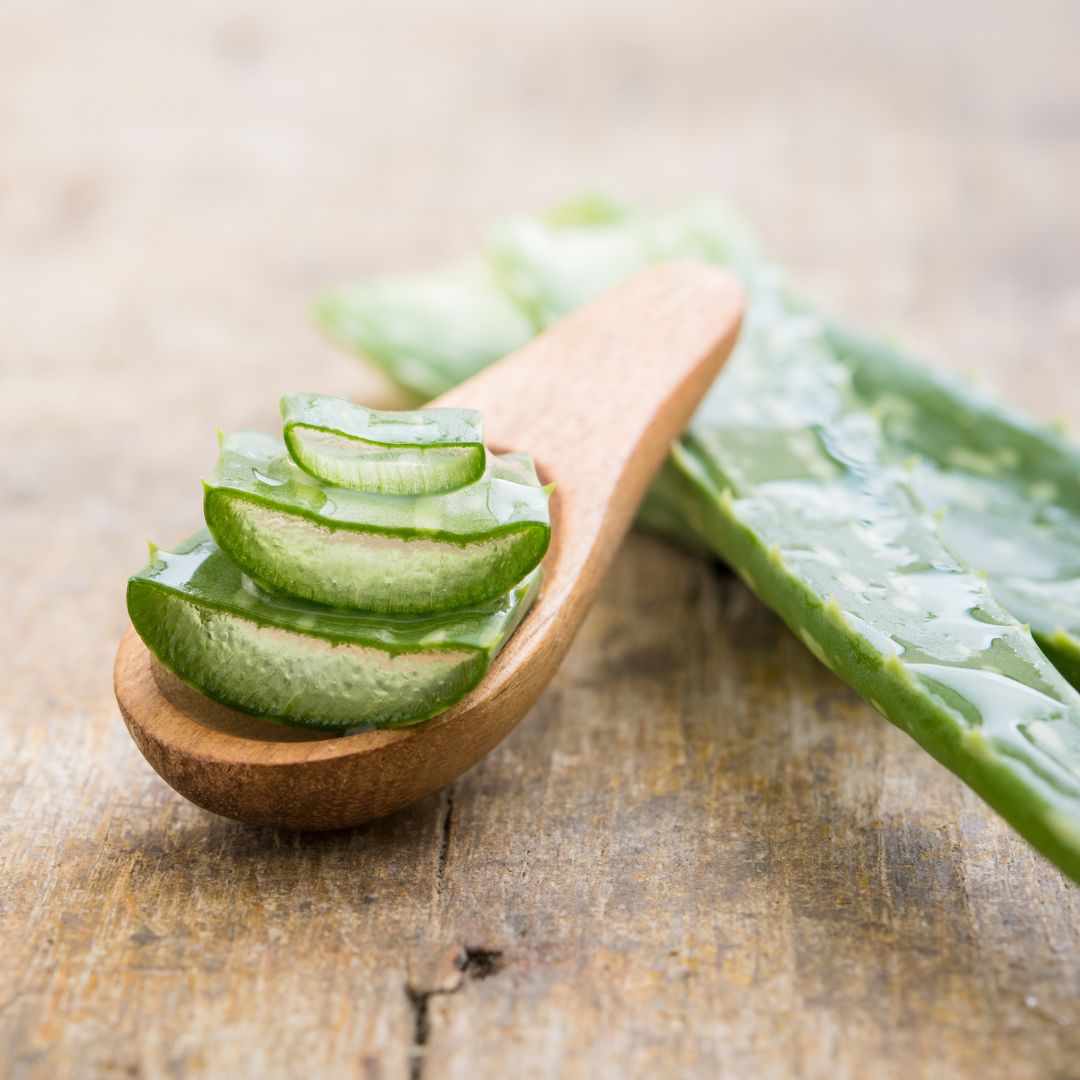 Updating your Summer wardrobe? Check out our favorite easy, breezy picks for those warm Summer days!
The La Blanca Eclectic Kimono is an easy, colorful cover-up or the perfect pairing for your favorite tank and shorts!
The Tropical Glow Kat One Piece is our new favorite one-piece suit; cute, island-inspired and functional for those long, Summer days! Tip: This versatile piece can also be worn as a bodysuit paired with our white, GripeLess Pants!
The Tropics of Tropez Pareo Wrap can be worn as a skirt, dress, bandeau wrap and more! This breezy, tropical fabric will be your must-have piece this season. Tip: forgot your beach blanket? Unwrap and viola!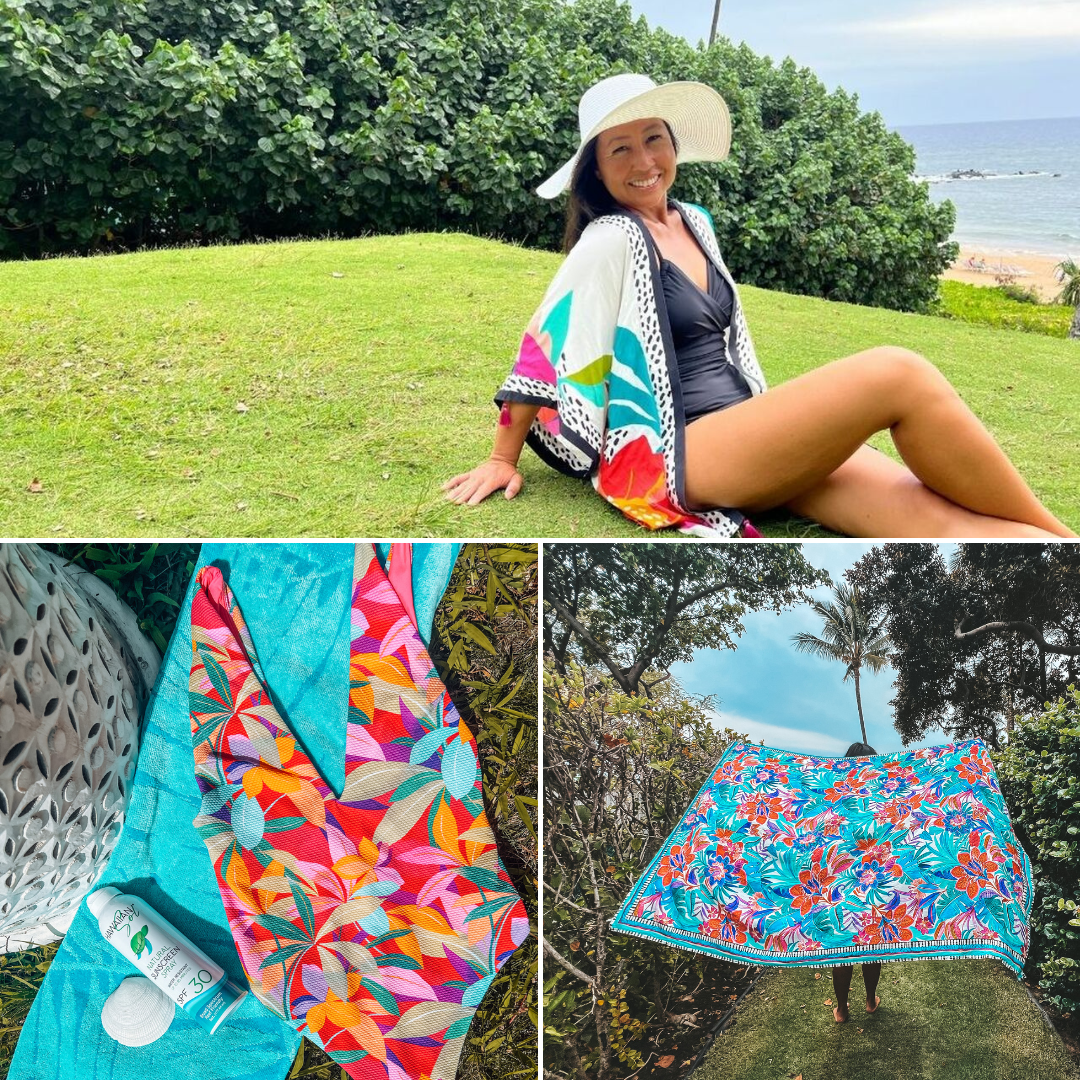 As the Director of Operations and Copywriter at Loleono, Marina Bonanno conjures up island-inspired fashion, trend and travel advice. Her posts are here to inspire you to live better, eat better and dress better, of course. Follow along for weekly tips and tricks to living a vibrant, Loleono lifestyle.