Posted by Marina Bonanno on May 9th 2023
I'm always on the go, planning my next vacation or in a Wanderlust state-of-mind. When it comes to travel outfits, I've seen it all. From sweats to stilettos, the airport is buzzing with fashion (both good and bad). My go-to travel outfits are the perfect blend of comfort, class, color and of course, transition seamlessly to my destination. Who wants to waste precious vacation time on an outfit change?!
I've put together my favorite travel outfit essentials for three gorgeous getaways. Ready to jet set? Read along Loleono lady!
Travel to: Palm Beach
Easy, breezy, comfortable and stylish–you can't go to Palm Beach without chic attire in tow. Palm Beach is notorious for gorgeous beaches, elegant estates and epic shopping. Don't forget an oversized sun hat and sunglasses for those long days in the cabana. Class meets sass with the La Blanca Moonlit collection. These wide-leg cover up pants make the perfect travel outfit; stretchy and comfortable for your time in the clouds and effortlessly stylish for that sandy landing.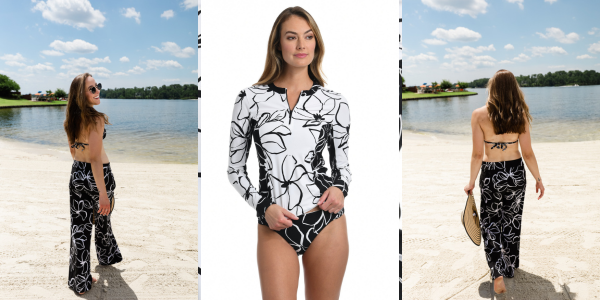 Travel to: Maui
The Valley Isle boasts iconic beaches and stunning sunsets. Home to luxe resorts and even more luxurious views, this travel destination is one of my favorites. When traveling to Maui, I love infusing my travel outfit with some island-inspired color. The Reef Embroidered tunic is the perfect top turned cover up, styled over some bright pull-on pants for an outfit that goes from mainland to Mai Tai. The Hawaii necklace by Sophia C is a gold-plated slice of the island that encapsulates the spirit of Aloha long after your return flight.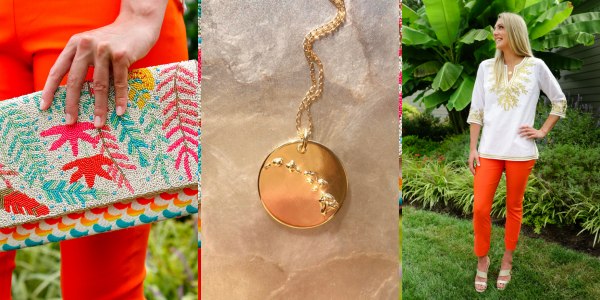 Travel to: Nantucket Island
Leisure meets privacy on this 50-square mile island. Known for sandy dunes, beautiful lighthouses and seaside cottages, I love the way Nantucket island blends old-world charm with modern luxury. When it comes to Nantucket style, I'm channeling my chic, inner prep (want more preppy styles? Check out this throwback post! https://loleono.com/blog/4-ways-to-channel-your-inner-prep) This travel outfit features the iconic, Gretchen Scott ruffneck top (with ¾ sleeves for the ferry ride over!) and an oversized tote for all of your beach (and shopping) must-haves.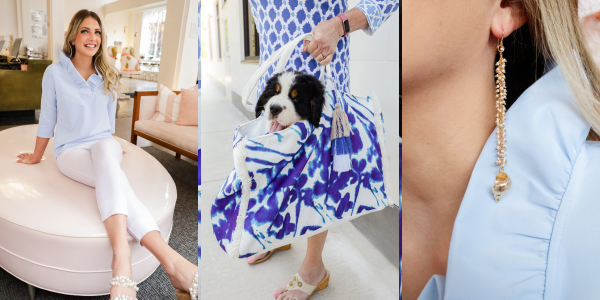 As the Director of Operations and Copywriter at Loleono, Marina Bonanno conjures up island-inspired fashion, trend and travel advice. Her posts are here to inspire you to live better, eat better and dress better, of course. Follow along for weekly tips and tricks to living a vibrant, Loleono lifestyle.