Posted by Marina Bonanno on Aug 15th 2023
Summertime means hot weather and even hotter dates (literally). When the sun is beaming, you might be tempted to reach for shorts and flip flops. But don't let comfort get in the way of sporting something stylish on date night. Warm weather dates are an opportunity to embrace the season with bright colors, breezy fabrics and *tastefully* baring some skin. Read along for my favorite date-approved looks.
The Dinner Date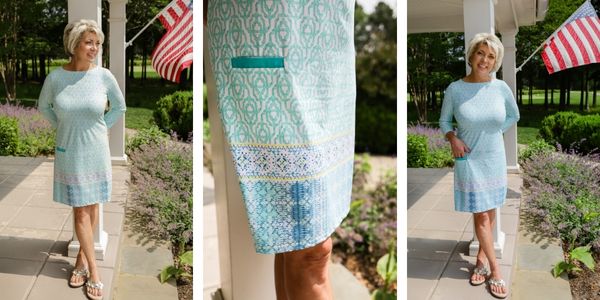 Warm weather dinner dates typically include outdoor dining, fresh florals, evening candles and bubbly cocktails (yes, please). Elevate the mood with a classy (yet casual) style that features a pop of color. I love the Cabana Life Coastal Cottage Shift Dress. This signature shift boasts an ocean-inspired colorway, built-in SPF protection and lightweight fabric for that piping hot happy hour. Pair it with an oversized accessory like our Royal Hawaiian Necklace for a style statement.
The Mimosa Brunch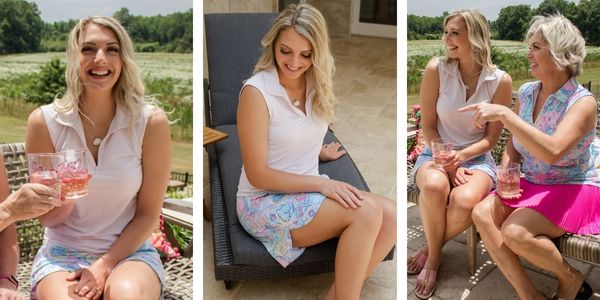 Brunch season is upon us and the reservations are rolling in. If you and your date are big on breakfast, there's nothing quite like a bottomless brunch (and no, I don't mean your outfit). If you're lucky enough to snag a table on the patio, you'll want to stay cool. Embrace a flirty, feminine style with our Ibkul (iciculs) Sleeveless Polo and Mariel Skort. This effortless outfit pairs a versatile, lightweight top with a printed pop of color to ward off the sun while waiting for round two.
The Heart-Racing (Active) Date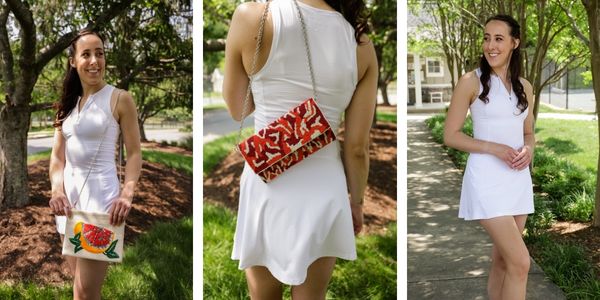 If you and your SO love being on the move, this season is the perfect time to embrace the outdoors for a day date. Whether you're going golfing or challenging your partner on the court, the Ibkul (iciculs) Tennis Dress is the perfect date-ready dress for an active queen. Featuring moisture-wicking fabric, cell-sized pockets and a quarter-zip neckline, this fit will put the fun in functional.
As the Director of Operations and Copywriter at Loleono, Marina Bonanno conjures up island-inspired fashion, trend and travel advice. Her posts are here to inspire you to live better, eat better and dress better, of course. Follow along for weekly tips and tricks to living a vibrant, Loleono lifestyle.